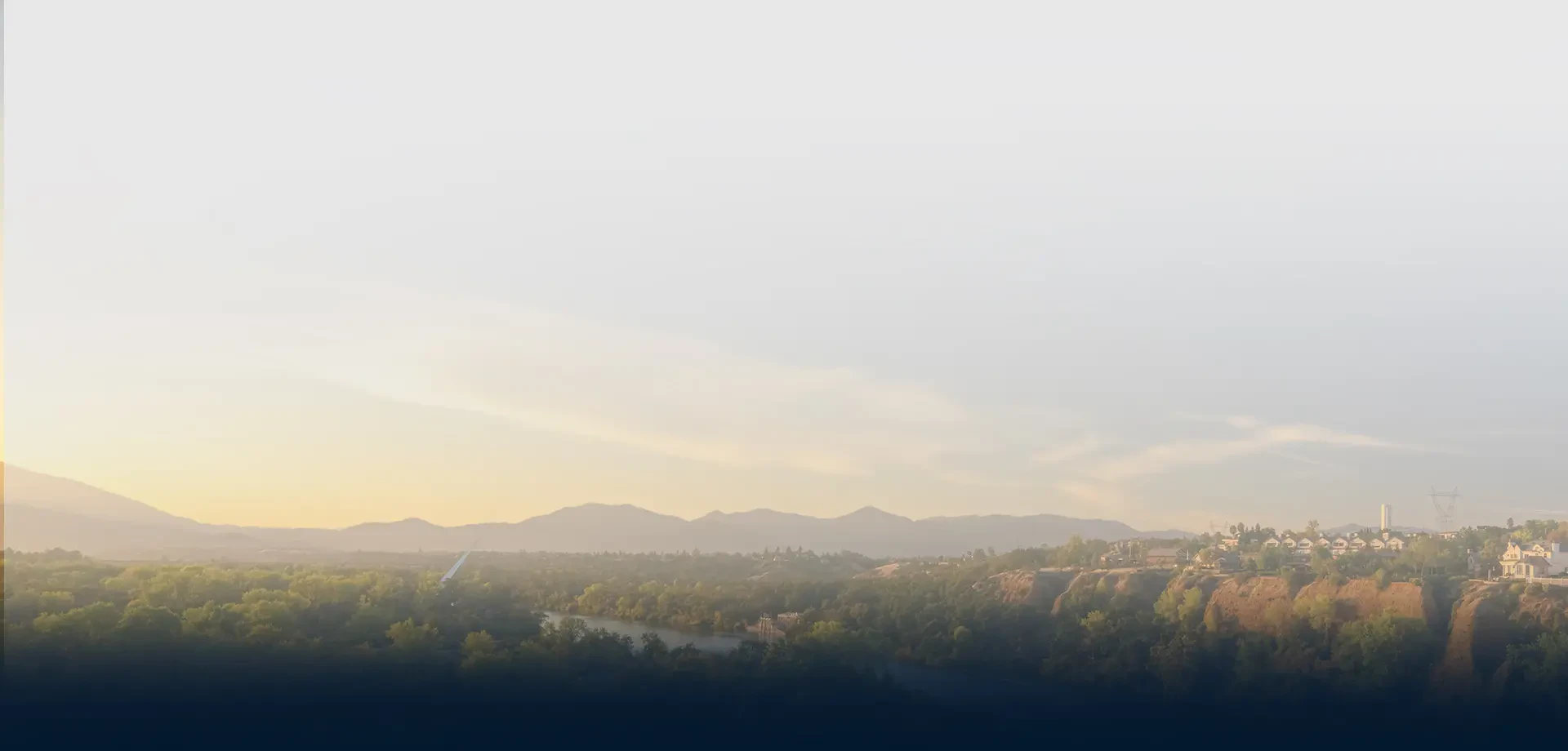 Auto accidents happen to almost everyone at some point. The horrific truth is that these occurrences can cause life-threatening injuries or even fatalities. As experienced fatal car accident lawyers in El Dorado Hills, we guide families through the legal process with compassion. At Triumph Law, we'll fight to maximize compensation for your loss.
Knowing the legal procedure for a fatal car accident lawsuit and the value of working with an experienced El Dorado Hills car accident lawyer can greatly impact the outcome of your settlement. This time may be extremely hard to handle, so our legal team takes on investigating, speaking to witnesses, compiling documentation, and more.
We will help you navigate the process as you move through your grief, drawing on our legal experience and the help of other experts to seek justice on your behalf. We recognize the toll this is taking, both financially and emotionally, and offer our support and direction through this to help you get the compensation you need to move forward.
Understanding Fatal Car Accidents in El Dorado Hills
We've been researching the factors contributing to fatal car accidents in El Dorado Hills. Our findings reveal several common factors that play a significant role in these accidents.
Speeding
Firstly, speeding remains a major issue, with drivers often exceeding the posted limits on residential and main roads. Due to speeding, California has seen almost an eight percent increase in fatal car accidents, according to California's Office of Traffic Safety.
Impaired Driving
The Insurance Institute for Highway Safety has revealed almost 4,000 fatalities in recent years. A second leading cause of death happens to be impaired driving, which accounts for drivers under the influence of drugs and alcohol.
Distracted Driving
Despite the state's efforts to reduce distracted driving, texting or talking on cell phones diverts drivers' attention from the road and increases the risk of accidents.
Disobeying Traffic Rules
Lastly, failure to obey traffic laws, including running red lights or stop signs, is prevalent in fatal car accidents.
Understanding and addressing these contributing factors is crucial to reducing the number of fatal car accidents in El Dorado Hills.
The Role of a Fatal Car Accident Lawyer
If you are weighing the pros and cons of hiring a fatal car accident lawyer in El Dorado Hills, let's discuss how a fatal car wreck lawyer can assist victims in seeking justice and compensation for their losses.
The legal knowledge of a fatal car accident lawyer can ensure that victims receive the compensation they deserve and may uncover additional funds to win their settlement.

Our lawyers have a deep understanding of the legal system and can navigate complex insurance claims on behalf of their clients. For instance, knowing standards for extensions if your family has missed

California's statute of limitations for wrongful death

cases

Our personal injury lawyers also gather concrete evidence, such as police reports, medical records, traffic camera footage, etc., and interview witnesses to build a strong case to hold the responsible parties accountable.
Having a compassionate and knowledgeable lawyer by your side can make all the difference in such a difficult time. They can provide guidance and support and fight tirelessly to secure the justice and compensation you deserve.
Essential Questions to Ask Fatal Car Accident Attorneys
It is best to consult with your fatal car accident attorney in El Dorado Hills before speaking with the other party's insurance company. Our law firm provides a free case evaluation session in which you can address any of your concerns, including the following commonly asked questions:
How Long Should I File a Wrongful Death Lawsuit After a Fatal Car Accident in El Dorado Hills?
You must consult a legal professional to determine the specific time frame for filing a wrongful death lawsuit after a fatal car accident in El Dorado Hills.
Can I Pursue a Wrongful Death Claim if My Loved One Was Partially at Fault for the Car Accident?
You can pursue a wrongful death claim even if your loved one was partially at fault for the car accident. Our lawyers can assess the circumstances and help you understand your legal options.
What Types of Damages Can I Seek in a Wrongful Death Case in El Dorado Hills?
In a wrongful death case, you can seek compensatory damages in El Dorado Hills. These may include compensation for medical expenses, funeral costs, loss of financial support, and emotional pain and suffering.
Are There Exceptions to the Statute of Limitations for Wrongful Death Claims in El Dorado Hills?
Yes, there are exceptions to the statute of limitations for wrongful death claims in El Dorado Hills. It is important to consult with a knowledgeable attorney to determine the specific exceptions that may apply.
What Factors Are Considered When Determining the Amount of Compensation in a Wrongful Death Case in El Dorado Hills?
When determining the amount of compensation in a wrongful death case, factors such as the deceased's age, earning potential, and the impact on surviving family members are considered.
Seeking Justice for Your Loved One's Tragic Accident
As you process the aftermath of your loved one's tragic accident, the El Dorado Hills fatal car accident lawyers at Triumph Law, P.C., are determined to seek justice and hold the responsible parties accountable. We focus on finding a resolution to provide closure and ensure that such a devastating incident doesn't happen to others.
If needed, we seek the assistance of experts who specialize in car accidents, such as accident reconstructionists or medical specialists. Our meticulous work and ironclad strategies have earned us positive client reviews and long-lasting relationships. Contact us when you are ready to pursue legal action.
While we fight to maximize your wrongful death lawsuit settlement, you will be treated with respect, compassion, and understanding while navigating grief. We are a resource of support for you and won't settle for anything less than full compensatory damages.
Thank You For Being My Advocate
"Thank you for taking my case, being there for me, and seeing the case from beginning to end, in other words, you provided me closure. That is priceless."
Jimmy L.
Outstanding Attorney with Exceptional Attention to Detail!
"Robert Carichoff represented me in a tough case. His professionalism and confidence always put me at ease during stressful times. heir professionalism, follow-up, and attention to detail is the model of how attorneys should treat their clients!"
Jim
Service with integrity.
"The staff was incredibly friendly and professional. Davina Maldonado was a freaking rockstar!!! The careful attention the firm put into my case was exceptional. I can't say enough about how painless they all made the process."
Brandon
Let's Start Your Car Accident Claim Today
Triumph Law, P.C., A Law Firm Dedicated To Your Triumph
Our Dedicated Team of Lawyers are ready to help you understand your rights. There could be ample compensation waiting for you. It is just a matter of filing an effective claim for it, which is where we can step in and take over.
When You Need a Triumph,
Work With Triumph Law, P.C.
Receive the Triumph You Need & Deserve Today