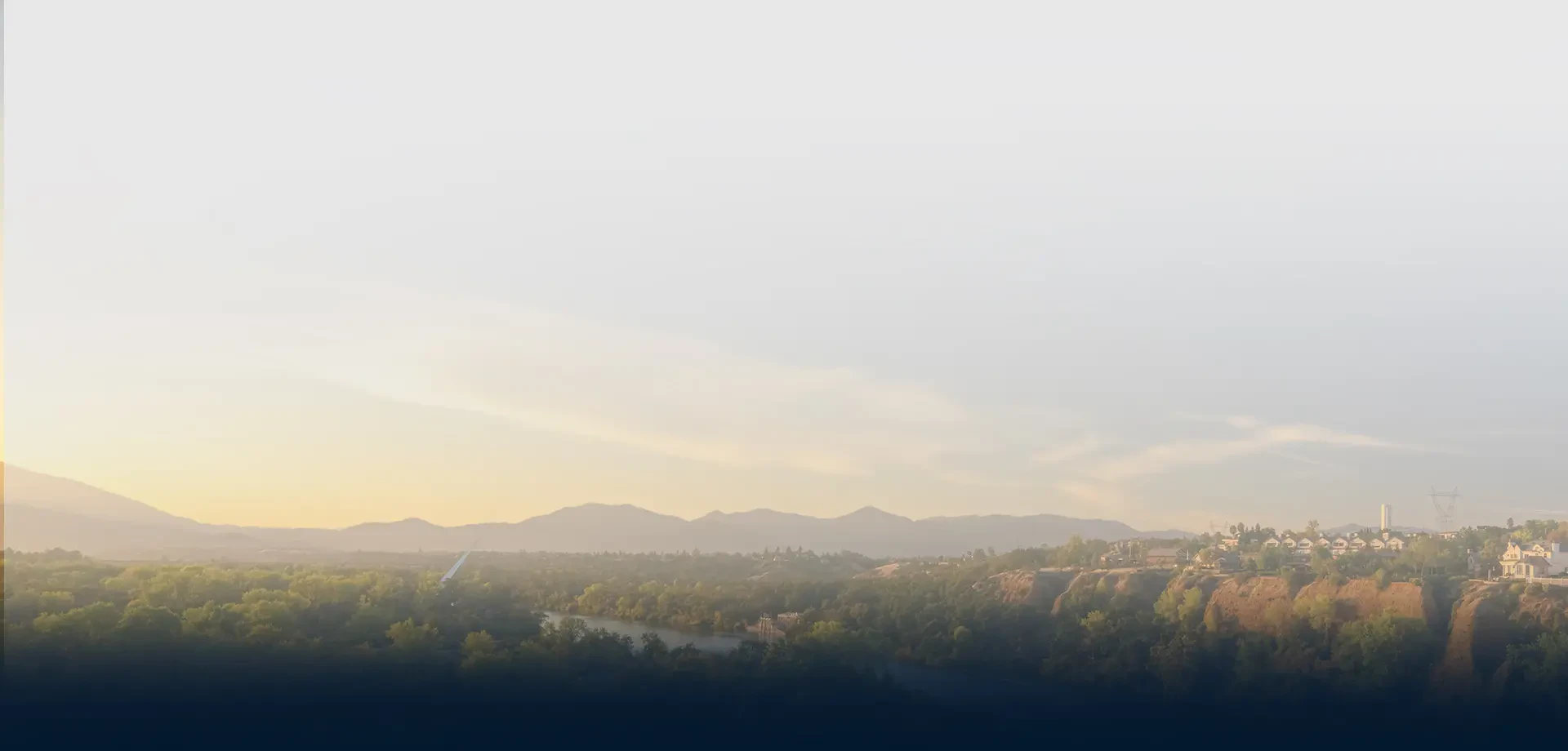 No family should endure the agony of losing a loved one in a fatal Elk Grove car crash. When a sudden tragedy on the road leaves you grieving and uncertain, Triumph Law, P.C., is here to help. As fatal car accident lawyers, we know a lawsuit can't mend your broken heart. However, holding negligent parties accountable may grant closure and resources to rebuild your life.
Our experienced Elk Grove car accident attorneys approach each wrongful death case with compassion – mourning with those in mourning. Our expertise in California law allows us to carefully advise families on their legal options after an unexpected loss. We gently explain who may be eligible to file claims, what damages may be sought, and your rights in this process.
Though the complex legal system offers little comfort, our firm works to relieve some financial burdens, lifting weights from grieving shoulders. In this article, we will explore the common causes of these accidents and the importance of seeking justice for your loved ones. Let us assist you in your journey toward justice in Elk Grove, CA.
Understanding Fatal Car Accidents in Elk Grove
We need to analyze the data to understand the causes of fatal car accidents in Elk Grove, CA. By examining the available information, we can gain valuable insights into the factors contributing to these tragic incidents.
Driver Negligence
One aspect to consider is the role of driver behavior. Speeding, distracted driving, and impaired driving are all behaviors that can lead to fatal accidents.
Dangerous Road Conditions
Additionally, road conditions and infrastructure play a significant role. Poorly designed intersections, a lack of signage, and inadequate lighting can increase the risk of accidents.
Vehicle Type
Another crucial factor is the type of vehicles involved. Due to their size and vulnerability, large trucks and motorcycles are more likely to be involved in fatal accidents.
The Importance of Hiring a Fatal Car Accident Lawyer in Elk Grove
Hiring a fatal car accident lawyer in Elk Grove will protect your legal rights, and you can seek the compensation you deserve. When a fatal car accident occurs, it can be a devastating and overwhelming experience for all those involved. Having a skilled and experienced attorney by your side can make a significant difference in such difficult times.
An Elk Grove fatal car accident lawyer specializes in handling cases related to fatal accidents and can guide you through the process as it is different from an injury accident case. Their knowledge and expertise to investigate the accident, gather evidence, and build a strong case on your behalf will be the most beneficial component of hiring a lawyer.
Moreover, they can negotiate with insurers and other parties involved so that you can focus on processing your grief and re-establishing normalcy in your life.
Common Causes of Fatal Car Accidents in Elk Grove
Some of the most common causes of fatal car accidents in Elk Grove are distracted driving, speeding, and drunk driving. These factors contribute to the alarming number of lives lost on the roads yearly.
Distracted driving, such as texting or talking on the phone while behind the wheel, diverts attention from the road and increases the risk of accidents.

Speeding is another major cause, as it reduces the driver's ability to react quickly to unexpected situations. According to the

California Department of Transportation

, California has ranked as one of the top states with speeding-related collisions.

Additionally, drunk driving continues to be a significant problem, impairing judgment and coordination.
Drivers must understand the dangers associated with these behaviors and take responsibility for their actions. By practicing safe driving habits and avoiding these common causes, we can work towards reducing the number of fatal car accidents in Elk Grove.
How a Fatal Car Accident Lawyer Can Help You in Elk Grove
We understand the complexities of fatal car accident cases and can provide you with the support and guidance you need to seek justice for your loved one in Elk Grove. When tragedy strikes, navigating the legal process alone can be overwhelming. That's where we come in.
Our team of experienced fatal car accident lawyers is here to help you every step of the way. We'll investigate the accident, gather evidence, and build a strong case on your behalf. We understand the pain and loss you're experiencing, and we'll fight tirelessly to hold those responsible accountable for their actions.
Our goal is to secure the compensation you deserve and bring closure to your family. Let's be your advocates in seeking justice for your loved one.
Frequently Asked Questions of Families Filing a Car Accident Wrongful Death Claim
What Are the Steps to Take After a Fatal Car Accident in Elk Grove?
After a fatal car accident, we should immediately contact emergency services, document the scene, gather witness statements, and notify our insurance company. It's important to consult with a lawyer to navigate the legal process.
How Long Does It Typically Take to Settle a Fatal Car Accident Case in Elk Grove?
It typically takes significant time to resolve a fatal car accident case in Elk Grove. Factors such as investigations, negotiations, and court proceedings can prolong the process.
Are There Any Specific Laws or Regulations in Elk Grove That Apply to Fatal Car Accidents?
Specific laws and regulations in Elk Grove apply to fatal car accidents, such as California's statute of limitations for wrongful death. These laws help determine liability, establish compensation, and ensure justice for the victims and their families.
What Types of Compensation Can Be Recovered in a Fatal Car Accident Case in Elk Grove?
In a fatal car accident case, compensation can be sought for various damages, such as medical expenses, funeral and burial costs, lost income, and pain and suffering. It is important to consult a lawyer to understand your rights and options.
Are There Any Alternatives to Filing a Lawsuit in a Fatal Car Accident Case in Elk Grove?
There may be alternatives to filing a lawsuit in a fatal car accident case in Elk Grove. These alternatives could include negotiation, mediation, or arbitration, which can help parties reach a resolution without going to court.
Seeking Justice for a Loved One in a Fatal Car Accident Case in California
If you're looking for legal representation after experiencing loss from a car accident in Elk Grove, our team of experienced fatal auto accident lawyers is here to help.
Losing a loved one in an auto accident is so tragic to bear alone. While seeking justice is an important step in the healing process, it can be hard to relive details or negotiate with parties while grieving.
Let our top-rated fatal car crash attorneys assist you and your family in handling the specifics of this legal battle. We aim to ensure that you receive the compensation and closure you deserve. Contact us today for a free consultation, and let's fight for justice on behalf of your loved one.
Thank You For Being My Advocate
"Thank you for taking my case, being there for me, and seeing the case from beginning to end, in other words, you provided me closure. That is priceless."
Jimmy L.
Outstanding Attorney with Exceptional Attention to Detail!
"Robert Carichoff represented me in a tough case. His professionalism and confidence always put me at ease during stressful times. heir professionalism, follow-up, and attention to detail is the model of how attorneys should treat their clients!"
Jim
Service with integrity.
"The staff was incredibly friendly and professional. Davina Maldonado was a freaking rockstar!!! The careful attention the firm put into my case was exceptional. I can't say enough about how painless they all made the process."
Brandon
Let's Start Your Car Accident Claim Today
Triumph Law, P.C., A Law Firm Dedicated To Your Triumph
Our Dedicated Team of Lawyers are ready to help you understand your rights. There could be ample compensation waiting for you. It is just a matter of filing an effective claim for it, which is where we can step in and take over.
When You Need a Triumph,
Work With Triumph Law, P.C.
Receive the Triumph You Need & Deserve Today