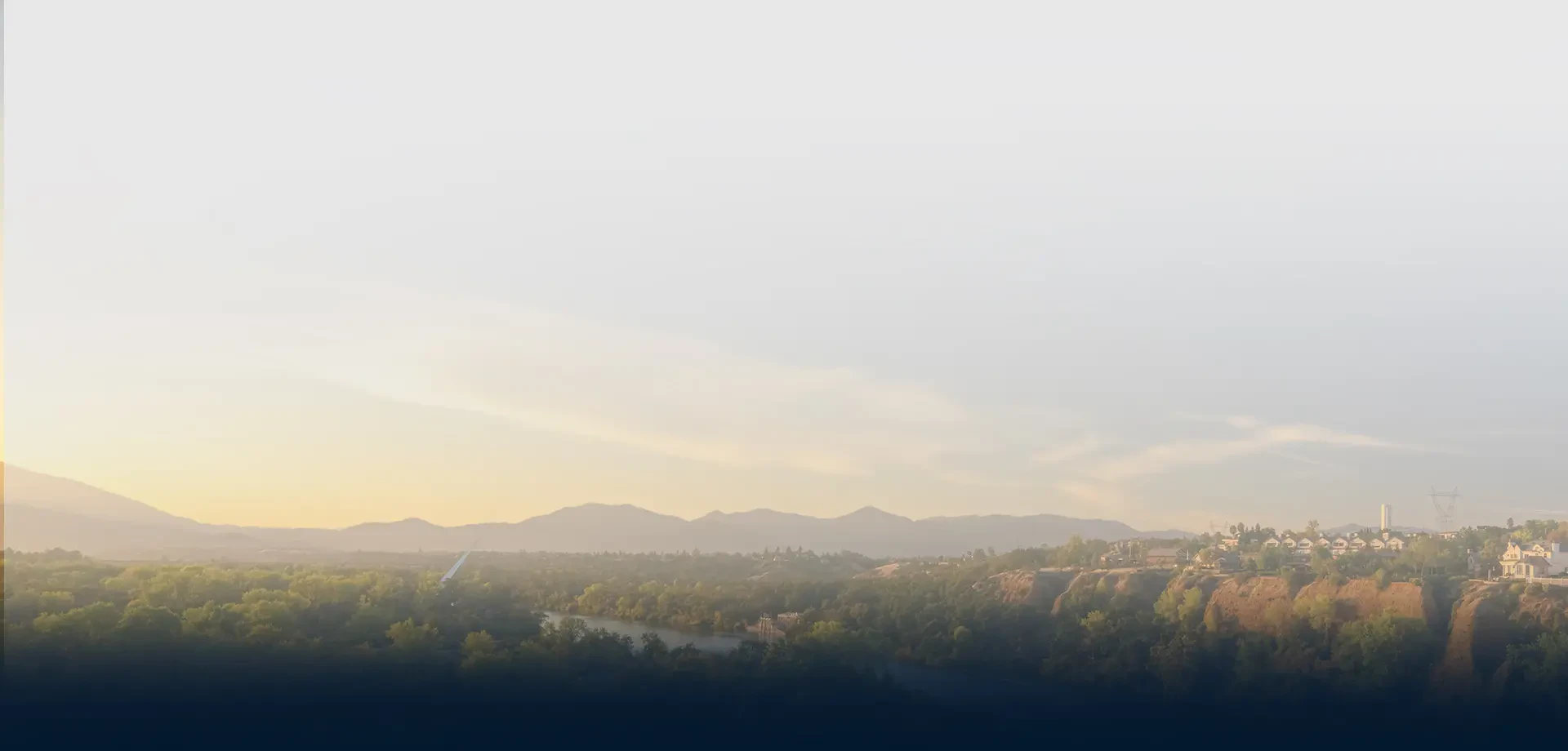 A semi-truck can weigh up to 80,000 pounds when the cargo is fully loaded. When a truck is overloaded, the weight and stopping distance significantly rise because, at baseline, a truck requires approximately twice the stopping distance of a regular-sized car. Sadly, the likelihood of sustaining a traumatic injury increases if you are in an accident with a truck that is overloaded.
Do you know what to do if a truck accident occurs due to overloading? Have you received a call from the insurance company and need to know what to say to protect yourself? Or perhaps you are undergoing medical care and want to know who is liable for covering your medical expenses following a truck accident. Whatever concerns you may have, Triumph Law, P.C., can assist.
Our personal injury lawyers have extensive experience dealing with trucking companies and their legal teams. In each case, our knowledge of personal injury law and trucking regulations enables us to raise the value of our client's case. Connect with us for a free case evaluation when you're ready to go into detail about your accident.
Understanding California's Truck Accident Settlement Factors
Depending on the specifics of the case, compensation for truck accidents can differ significantly. The following variables could have an impact on the settlement sum:
Responsibility: Determining who was to blame for the overturned truck accident is one of the most crucial aspects of truck accident compensation. If it was evident that the truck driver or the trucking business caused the accident, they may be held responsible for damages and the compensation sum may be increased.
Injury severity: The extent of your injuries may affect the settlement sum. The settlement amount might be higher to cover higher medical costs, lost wages, and pain and suffering if the injuries are severe and long-lasting.
Insurance coverage: The amount of the settlement may also be influenced by the parties' insurance coverage. If the at-fault motorist has large insurance coverage, this could raise the likelihood of a settlement. Trucking regulation in California requires that commercial vehicle insurance policies have anywhere from $300,000 to $750,000 minimum in liability insurance, depending on their cargo load.
Comparative negligence: If you are determined to have contributed to the accident in some way, the settlement sum may be reduced. Comparative negligence is what is meant by this, and it is a component that could be taken into account when calculating the total settlement sum.
Property damage: The settlement amount may be affected if the truck collision caused considerable property damage, such as harm to a car or other items of property.
Legal counsel: The caliber of your legal counsel may also have an impact on the settlement sum. On your behalf, a knowledgeable and competent attorney can be able to negotiate a higher settlement sum.
Location: The site of the accident may affect the settlement sum. The final compensation amount may vary depending on the laws and settlement procedures in each country.
Four Ways to Establish Relevant Evidence After a Truck Accident
Establishing pertinent evidence is essential for identifying fault and securing damage compensation in an overloaded truck accident lawsuit. Here are four methods for obtaining pertinent evidence:
Physical Evidence: Photographs of the accident scene, damage to the vehicles involved, and any debris or skid marks left at the scene can all serve as physical evidence. Physical evidence, such as weigh station receipts or load manifests, can also be helpful in determining whether a truck was overloaded in the event of an accident.
Eyewitness Testimony: In a case involving an overloaded truck accident, eyewitness testimony might be quite persuasive. Eyewitnesses can offer firsthand reports of the collision, including information about the truck's condition, its speed, and any additional elements that may have played a role.
Expert Witnesses: These individuals can offer specialized information and opinions regarding the accident's cause. An expert witness in trucking laws or mechanics may be able to shed light on whether the truck was overloaded or whether it played a role in the accident in a lawsuit involving an accident involving an overcrowded truck.
Electronic Data Recorders (EDRs): EDRs are common in contemporary commercial trucks, and they can be a useful source of information in the event of an accident. This information might relate to the truck's speed, its braking habits, or even its load size. A court order or subpoena might be necessary to get access to this data.
Overall, acquiring evidence in a case involving an accident involving an overweight truck can be challenging. To make a compelling argument, you could need the assistance of overloaded truck collision lawyers, accident reconstructionists, and other experts.
Avoid Making These Personal Injury Mistakes
Posting to Social Media
It is generally advised to refrain from posting about an accident involving a truck or your injuries on social media.
Anything you publish on social media could be used against you in court, which could hurt your case. Your opportunity of receiving a fair settlement will decrease if you post something that contradicts your account of events or minimizes the severity of your injuries.
Also, posting about your accident or injuries on social media may have an impact on your credibility in court. It may be more challenging for a jury to trust your side of the story if you make inflated claims or post information that weakens your testimony.
Missing Doctor's Visits
Missing treatment appointments can weaken your personal injury case greatly. The basis of your claim is that you were injured so badly that your life has been impacted by the harm caused by the overloaded truck wreck. If you have to miss an appointment, reschedule it immediately to make up for the missed session.
Not consistently attending your scheduled treatment sessions reduces your credibility, the value of your claim, and delays your recovery.
Vetting Your Lawyer Before Hiring Them
Instead of telling you that we are the "best personal injury firm" in California, we offer a free consultation so that you can determine our capabilities for yourself. Even if you have strong evidence and have fully established negligence, the skill of your overloaded truck collision lawyer will play a key role in the success of your case.
It is important to vet whoever you choose to be your legal representation, starting with the following points:
Years of legal experience
Qualified practice areas
Trial litigation certification
Accomplishments
Communication frequency
Strategy for your case
Trucking law knowledge
Achieve Maximum Compensation With an Overturned Truck Accident Lawyer
At Triumph Law, P.C., we are aware of the terrible consequences that an accident involving an overturned truck may have on you and your family. We commit to standing up for your rights and working to get you the money needed to cover your losses due to injuries, medical bills, lost earnings, and pain and suffering. Contact a member of our team for a free case evaluation.
Our team of skilled overturned truck collision lawyers is dedicated to holding negligent truck drivers, trucking companies, and other parties responsible for their conduct. We have a thorough understanding of the intricate laws and regulations governing the transportation industry and will conduct a full investigation, evaluate all pertinent information, and use our vast network of experts to solidify your claim.
Thank You For Being My Advocate
"Thank you for taking my case, being there for me, and seeing the case from beginning to end, in other words, you provided me closure. That is priceless."
Jimmy L.
Outstanding Attorney with Exceptional Attention to Detail!
"Robert Carichoff represented me in a tough case. His professionalism and confidence always put me at ease during stressful times. heir professionalism, follow-up, and attention to detail is the model of how attorneys should treat their clients!"
Jim
Service with integrity.
"The staff was incredibly friendly and professional. Davina Maldonado was a freaking rockstar!!! The careful attention the firm put into my case was exceptional. I can't say enough about how painless they all made the process."
Brandon
Let's Start Your Car Accident Claim Today
Triumph Law, P.C., A Law Firm Dedicated To Your Triumph
Our Dedicated Team of Lawyers are ready to help you understand your rights. There could be ample compensation waiting for you. It is just a matter of filing an effective claim for it, which is where we can step in and take over.
When You Need a Triumph,
Work With Triumph Law, P.C.
Receive the Triumph You Need & Deserve Today